I am not really sure what happened to this post.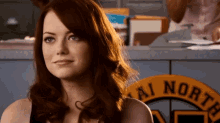 I wrote it months ago but instead of publishing it, for some unknown reason, I saved it for later. There it sat until now, waiting to be rediscovered. But the odd thing, is the book never really left my thoughts. I have found my thoughts drifting back to this book, and thinking about what happened and wondering about what next. I think that speaks volumes for the book and something to consider when thinking about whether or not you want to read it.
This book is about deception, never knowing who to trust, and a destructive prophecy. I was surprised how much I enjoyed this book. Looking forward to the sequel. 
---

Author: Sang Kromah
Published: March 20, 2018
Pages: 343
Stars: 4 out of 5
Where to Buy:
Amazon (Part of Kindle Unlimited)
Barnes&Noble
Synopsis:
Some believe that at birth, we're each born with a guardian attached to us, watching from afar, but never seen. Truth is, there are certain people, special people, born of this world and of the other, who need that extra protection. They go their entire lives, unaware of the other world, and unaware of the existence of their own personal watcher, watching from afar. But what happens when fate takes a turn for the worse, and The One who needs the aid of a watcher most can't be found to be protected?
Bijou Fitzroy is strange. With the unwanted gift of being an empath, she has spent her entire life as a sheltered recluse, homeschooled by her secretive and overprotective grandmother, who never allows them to stay in one place long enough for Bijou to settle and make friends. When Bijou and her grandmother move to Sykesville and she starts to attend the local high school, Bijou's world begins to crumble. Town locals begin to disappear and the creatures from her nightmares begin to take shape in her reality. She finds herself at the center of a war she never knew was being fought all around her.
Review:
I feel for Bijou! Never having a friend unless you count the faceless man from her dreams. She has never known who she is and is left struggling to discover her purpose. To say Bijou is an empath would be a lie because she is so much more than that. As I'm reading this book, I thought I'd figured out exactly who she is. But by the end of the book, I'm not really sure because things are left unclear. 
And then there's Sebastian. Once the author introduces him, you know right away this character is going to be important. From the first encounter when Sebastian and Bijou meet, there are strong emotions and conflicting actions. Sebastian is a complicated mystery that slowly unfolds throughout the book. By the end of the book, I know I like the surface level of his character but I can't say I really know anything about him. In all honestly, I felt that way about most of the characters throughout this book. Beyond Bijou, the author didn't really go in depth with any of the characters. 
A quote from the book that really stood out to me –
"Why would I want to be like everybody else when I can be myself?.. Being normal is highly overrated." – Sebastian. 
This book is heavy on the mystery and initially I thought the book would be perfect for young adults (YA book lovers) and maybe even those in high school. Yet there are elements within the characters and plot that appeal to me. And the further I get into the story, the more I find myself enjoying the book. Especially around half way to two thirds of the way through – I didn't want to stop reading. I was so curious how the book was going to end, I kept thinking 'one more page, one more chapter'. I felt like the author really gained her momentum around this part of the book too. 
But there were a couple things that I didn't really enjoy about the book. Some of these things were corrected the further you got in the book. But some did not.. 
Let's break these down:
1. The main character is sheltered from everything going on around her. Her grandmother, Gigi, has sheltered her from who she is and Sebastian continues to shelter her while also trying to protect her. Everyone talks in code or makes cryptic comments. Not to mention all the weird and suspicious looks everyone is constantly giving her. The thing that really bothered me was at first she doesn't pry, doesn't ask what that look meant or what in the world is going on.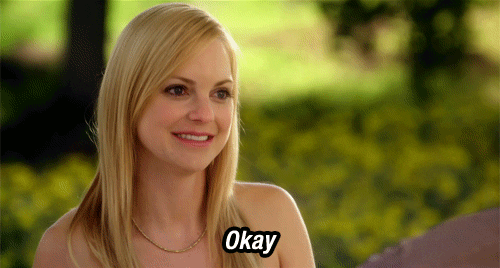 As I was reading this book, I was getting so frustrated. The plot is truly captivating but why must the heroine be so naive. And then I get far enough into the plot when things begin to change – thank goodness! Bijou finally gets mad and demands answers.
If you were borderline on liking Bijou's character in the beginning of the book, you are going to love her now! Somehow she has transformed from this docile weird girl into a stronger woman whose finally ready to take charge of her life. This is the exact moment that I didn't want to put down the book. I'm really glad the author didn't leave Bijou as docile and weak. 
2. The next thing that struck me wrong is this concept of instant love. Bijou has known Sebastian for three days and she is already in love with him. At first I thought the only reason for this instant love for him is because he looks her in the eye and he acts somewhat protective of her. But that didn't make any sense because he hasn't even been overly nice or gone out of his way to flirt with her. I don't want to ruin the book, so what I'll say is this – Trust me, it's more than that. The author clarifies this better later in the book even though you kind of guess this along the way. But then there's this twist that I absolutely hate and this concept of instant love is back in the fold of things once more. I am not a fan of this. 
Because there is such a strong division of either hating this or loving it, I feel like I have to mention the author ended the book with a possible love triangle. I know what some of you are thinking.
I'm not thrilled about this either. I'm curious to see where the author takes this. But nonetheless, it's not enough to dissuade me from reading the sequel. The plot is intriguing enough to look past this. 
The author does a nice job describing all the anxiety, clicks, and awkward social rules that can be found in a small town high school setting. I think some of the characters actions were a little dramatic and over the top, but that may just be me. 
 Overall I did enjoy the book and I am interested in reading the sequel. If you didn't notice my many references I'll say it again, I did enjoyed the plot. There were times I didn't want to put the book down and the day I finished the book I kept wondering what would come next. I would say those are some of the qualities every author hopes their reader will walk away with. I wasn't crazy about the instant love or the love triangle and I think the characters could use more depth. I only say that last part because I do like the characters but I want to know more about their personality. Bijou's character is borderline annoyingly thick headed but she's slowly growing on me. 
Comment below and share your thoughts with me. Until Next Time, Happy Reading 🙂