We all have those few Authors who never disappoint and for me, Chloe Neill is one of those Authors!! I love her imagery, story telling, and the depth of her characters. While this book is not as intense as Wild Hunger, it was easy enough to slip into the book and get lost between the wonderful pages.
---
Published: December 3, 2019
Pages: 341
Stars: 5 out of 5
Synopsis:
Vampires were made, not born—until Elisa Sullivan came along. As the only vampire child in existence, she grew up with a heavy legacy, and tried to flee her past. Then circumstances drew her back to Chicago, and she stayed to keep it safe. With shifter Connor Keene, the only son of Pack Apex Gabriel Keene, at her side, she faced down a supernatural evil that threatened to destroy Chicago forever.
After the dust from the attack has settled, Elisa is surprised when Connor invites her to a usually private Pack event in the north woods of Minnesota, and by the warm welcome she receives from some of Connor's family, even though she's a vampire. But the peace doesn't last. The shifters tell tales of a monster in the woods, and when the celebration is marred by death, Elisa and Connor find themselves in the middle of a struggle for control that forces Elisa to face her true self—fangs and all.
Review:
This is one of those books I find myself trying to write a review but realizing I took very little notes. Funny how a good book can capture so much of your attention.
The majority of this book takes place in Minnesota and if you have ever been there, you have heard about "Minnesota Nice". I think it's hilarious to find it quoted in this book and applied so perfectly.
I am not a cat person but I absolutely love Eleanor of Aquitaine!! She is spicy with so much attitude. Not to mention how Elisa and Lulu treat her –
"We went cautiously inside, closed and relocked the door, then peeked around the corner – a vampire and the daughter of two sorcerers checking the battlefield for their frenemy."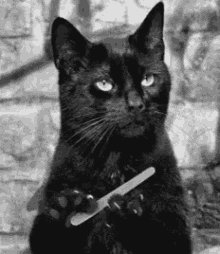 On a quick side note, I really love LuLu's character. She is one of those people that everyone should have in their lives. She is someone who will push us when we know we should but struggle to take that first step. I can't wait to see if something develops between her and Alexei. It does seem like something is there but not sure exactly what..
The book begins as Connor asks Elisa to accompany him to something no vampire has ever been allowed to be apart of. Why wouldn't Elisa want to go? The interesting thing is Elisa tries to convince herself she is going strictly as a professional and not because the guy she is seeing asked her to come be apart of something that's special to him and his family.
My heart pounded, as it if understood something the rest of me hadn't yet. "What kind of prince do you want to be?" He looked up at me, blue eyes shinning as if they were lit from within. "The kind that's good enough for you."
Although Elisa is in a relationship, a controversial one might I add, with Connor, she is a bit dense and really needs Connor to spell things out for her. I will say, there are some situations that come up in this book that would make me question Connor's commitment/interest. But regardless, I am a sucker for romance and I love that Connor is confident enough to say these things.
It probably doesn't help that not many are happy about the Connor and Elisa's relationship. They'll have to overcome hundreds of years of bias, fear and judgement. That's what makes Connor's invitation that much more controversial. Pack rules specifically outline who can and cannot attend ceremonies, let alone be together. I'll give you a hint, vampires are not part of that list. I do love how confident Connor is and how he takes a stand for what he wants. It's no surprise that he wants both Elisa and the Pact. It's interesting how the Pact responds to him.
I wondered if that reaction bothered Connor. Not the pause, but the implicit acknowledgement that he was different. Pact, but different.
In this case, Chloe Neill isn't referring to the same kind of difference that Elisa is hiding. This particular scene shows how isolating it can be when you are looked at as the potential next leader. I can't imagine how hard it would be to enter a room – a room full of friends, family, those closest – and instead of smacks on the back and handshakes, Connor is met with silence once everyone realizes who walked in. In Wild Hunger, you get to see the transformation of Connor going from playboy to someone to take serious, someone who has their own path they will walk. In Wicked Hour, you see the path Connor walks is separate, isolated from the rest of his Pact. Although this path is made harder by having Elisa by his side, it doesn't seem as lonely.
We all know Elisa isn't a typical vampire. First off, she was born and not bitten. Second, as she likes to refer to it, she has a monster dwelling inside her. Another thing that separates her from other vampires is her dislike for politics and engaging in verbal warfare.
I understood battle, and I understood politics. But I liked on of those a lot more than the other. I wasn't looking forward to this war of words. words were often pointless, and politics just an irritating ego game. Give me a sword any day."
I really loved this quite because I also am not one for politics. But I think it is safe to say politics is an essential part of vampires. And for Elisa to rather fight with a sword than battle with words, I can't help but see how that is more of a shifter mentality than that of a vampires.
Elisa faced a lot of challenges throughout this book and because of those, she has had to make some difficult choices. There is one particular challenge that struck a cord with Elisa's moral compass. Which led her down the path she never imagined being on; led her to do the unthinkable.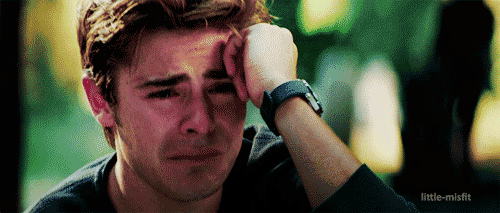 I don't believe in giving away the entire book while writing a review. So I apologize ahead of time if this is cryptic. But I am worried if I say too much more, that I will be giving away a big part of what happens in this book. I will say Chloe Neill did an amazing job describing the inner turmoil Elisa was dealing with. But this is one of those situations where if you read the Chicagoland Vampires Series, you have a better understanding exactly how difficult this situation was.
"Do you want me to tell you that you did the right thing?" (said Ethan, Elisa's Dad)
So much, I thought. So much it made my chest ache. "Yes."
"You did the right thing, " he said, his answer coming quickly. "But that doesn't mean there won't be consequences. And those can be the hardest consequences to bear – the ones we face because we've done the right thing, the hard thing."
The passage that follows this quote briefly describes why Elisa is twisted inside over what happened while also giving a quick overview of what you might have missed in the Chicagoland Vampires series. I liked that Chloe Neill added this but it really doesn't give it justice.
Overall, I really enjoyed the book. I love the relationship between Connor and Elisa. I love the mystery and action. I am looking forward to the next book in this series!!!
Let me know your thoughts in the comment section. Otherwise – Until next time, Happy Reading 🙂