This is the second time reading this book and I'm a little disappointed because I don't love it as much as I had before. I still enjoyed the book but I'm not sure motorcycle club/gang books are really my thing. This also shows how timing is everything when you read a book. You can read something and it hits just perfect. But when you pick up the book a couple years later, you hardly remember why you enjoyed the book to begin with. Funny how that works..
---

Author: River Savage
Published: August 9th, 2014
Pages: 301
Stars first time reading the book: 5 out of 5
Stars second time reading the book: 3 out of 5
Where to Buy:
Amazon
Barnes&Noble (Currently free for Nook)

Synopsis:
Phoenix 'Nix' Knight thought pulling his club out of the illegal shit his Pops got them into was difficult.
Until he meets Kadence.
Kadence Turner has no business lusting over a student's father, especially the president of the Knights Rebels MC. Nix is crass, obnoxious and dangerously sexy and for some reason, Kadence can't seem to hate him for it. The bossy biker breaks down her defenses, but unlike the old Kadence, the woman she is today won't give in without a fight.
The tension is undeniable, the attraction fierce. A man that wants what he wants and a woman that will fight him every step of the way.
"What did I do to deserve you?" I wonder aloud, feeling like this woman just doesn't stop bewitching me.
"Nothing really. You bossed me into dating you. Fucked me good, and then you wouldn't leave me alone. Now you're stuck with me." 
― River Savage, Incandescent
Review:
As I was saying above, I enjoyed the book but wish I hadn't bought it. Who knows, maybe if I feel the desire to want to read this book for a third time, the timing might be right and I might love it all over again.
I feel like there are commonalities between all MC books – dominant men with a 'bad boy' image, club rules with a brotherhood that is thicker than blood, a sometimes degrading but mostly dirty mouth, and a vocabulary that is mainly made up of profanity.
To an extent, I don't really mind these aspects. But it's how uneducated the characters sound that disconnects me from these types of books. Well, that and how ghetto dramatic everything is. That can get a little old..
The attraction between Nix and Kadence comes on kind of strong. It doesn't take long for things between them to start heating up. Kadence has a history of falling for the wrong men, particularly men who are part of a motorcycle club. Kadence has an interesting personality. On the one hand she is timid and nice. But on the other hand she has a short temper and stands firm to her decisions. I wish her character would have had more… more depth maybe, I don't know. On the surface level, I totally got who she was and what she was about. I just wish there was more depth in her character.
Nix is all alpha male and has the body to match his cocky persona. Nix's character is strong, he has a dirty mouth, and he is very demanding. The book switches between the perspective of both nix and Kadence. When I would be reading from Nix's perspective, I felt like I was following his line of thinking but then he would say something from left field that would completely throw me. There were times he would say something that would be the complete opposite of his internal monologue. All of this made him sound like he was saying things just to come off as a bad biker dude. It didn't really line up for me.
The action in this book is fun and helps keep the plot moving. The sex between Nix and Kadence is demanding with a D&S tone. If you're into that kind of stuff, then I'm sure you will at least enjoy some of the sexual aspects from the book. But if you don't like dirty talk, derogatory comments, spankings, or controlling sex, maybe skip this book. There were times I struggled with what I was reading – the feminist in me not enjoying some of the comments. I had to keep reminding myself of the roles both characters were playing.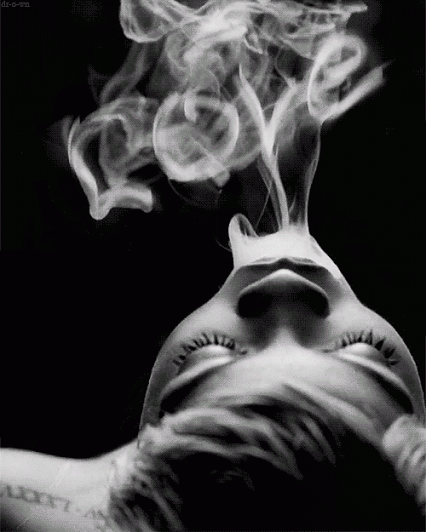 The author doesn't really show the reader but more tells the reader about different aspects from the book. For example, Allison (Zayden's mom) is a bad mom. We know this because those words are said in Kadence's head during the visit at school. But the author doesn't really show us that. Yeah, Allison wasn't as engaged but she didn't do all that much to show us she was a bad mom. I don't know if this is making sense. But when authors do this, it drives me crazy! Show me through examples, dialogue, scenes – don't just tell me how it is.
Overall, the book is fun for those times when you want a raunchy, sexy romance. Just don't go into this book thinking you will find more.