I am not sure where to begin. Life really got away from me. It took me 2.5 years to get discharged and be done with all doctors appointments and therapy after the car accident. 2.5 years is a long time.. and I never did get back to who I once was. My personality changed a lot and I stopped reading.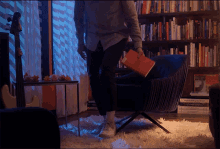 Yeah, you read that last sentence correctly.. I didn't want to read anymore and I walked away from books. March 22, 2019 was the last time I read a book. Which is kind of extreme if I think back on how I would read sometimes 2 books in a week.
I don't know why I didn't want to pick up a book anymore. The thought of reading sounded awful. And life got really hard. My son was diagnosed with Autism and anxiety. He was also bullied at least once a week by the same boy in his class. Fighting his school to one – see he has Autism and two- to do something about the bullying. It was exhausting. And then Covid-19 hit and I had to work and teach my kids. That was impossible.
But here I am, writing this post, and thinking maybe I just needed some time. Work was officially done for summer break on June 10th and I all of a sudden I found myself wanting to read again. I have read 3 books in nine days.
I hope you can hang with me as I try to get my blog cleaned up and back up and running again. I hope to get some book reviews out to you soon.
Until next time, Happy Reading 🙂