I'm not trying to be dramatic. I am honest to God lost and struggling to accept who I am. This post is a little long, I know. But I am writing this for me. This is going to be a personalized challenge but feel free to jump in because honest truth, it gets old being alone sometimes.
I know I talk a lot about my car accident. In a way, it is part of my mourning. I mourn the woman I was prior to the accident because that woman is long gone. She's not coming back, no matter how much I wish she was.
I saw one of my concussion doctors this week. And she gave me some tough love, that I didn't realize I needed to hear.
It's been two years. You have made what significant progress you are going to make. Sure, you can continue getting better in small ways. But the person sitting in front of me is who you are. I didn't know the person you were before the accident and no one else going forward will either. They will only know the person in front of them. Let go of who you were and accept who you are now.
After the visit, I sat down in my car and cried one last time, mourning the person I once was but will never again be. Then I got MAD. And mad is a much better feeling than one of self pity and feeling sorry for myself.
In a previous post, I mentioned how things are different now. And as someone who particularly doesn't enjoy change, this has been terribly difficult on me. Some of the changes are small and more of a nuance than anything. And some are big and ugly and in my face.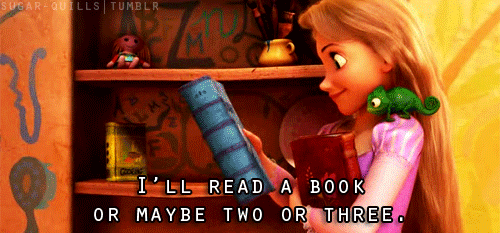 Like reading.. I could read close to four or five books a month. Now I am lucky if I get one in. It takes me so long to get through the book, I hate it. Not many know this but I have a learning disability. I have worked really hard to increase fluency, comprehension, and all the other wonderful skills you use while reading. And I feel like I have lost them all. I don't feel like I am starting over but I am no longer in the advanced reading course. With time, this is one of those skills I hope to gain back. But who knows.
The running.. I was a runner. I was training for my first marathon, ran my first half, and LOVED it! I worked out easily 5 days a week and it felt great. Now, there is this emptiness there. I have zero desire to run, to work out, to do any of it. My body is the weakest it has ever been. I hate it!! And I have no idea how to get back.
I have tried pushing myself to run when I don't want to. (See adorable picture above ) That felt good for about 5 minutes and then I was thinking "What the hell am I dong?!?!" In other words, that was a one time run deal. So I did what any reasonable person would do, I bought a new workout watch – Garmin Viveoactive 3. Amazing watch!! I love everything about it, but it still doesn't help motivate me.
Then there's the job. I have committed hundreds of thousands of dollars into my career. I have two masters, a bachelors degree, and I fucking loved my job – prior to the accident. After the accident, I still have all my fancy degrees but I am not in love with my job and honestly, I don't even know if I can keep up with the demand. This is heartbreaking!! All I have ever wanted to be is a teacher. My passion was endless, I was awesome, gifted, yada, yada. You get the point. This felt like my calling. Until it wasn't. Until that stupid accident..
So, 2 years have past, I have lost my father-in-law, step-mom, and my niece, and I find myself asking – What the fuck am I doing?
I am completely lost and I have no idea who I am. I feel like a stranger in my own body. What I know is that I am not the same- post and pre accident don't line up. I don't think the same. I don't feel the same. I can't process at my old speed. I don't multi-task or tune out distractions nearly as well. Indoor florescent lights will always feel too bright. I feel like my personality has switched from a type A to some other one that's out there. I can't do as much as I used to. I am drinking way more than I ever have. I am eating like shit. I am self medicating. None of this is pretty, it is all really scary, and it doesn't end! This is my reality and I don't know how to accept it.
Deep breath, I think it is safe to say I am still mad. Which brings me to my challenge.
This challenge is for 30 days and it is all about inner peace, positivity, getting healthy, and feeling in control. Over the span of 30 days, I (we?) must: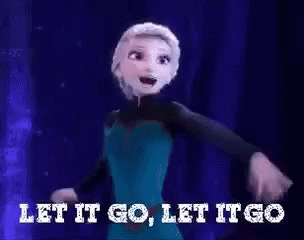 Quit the bad habits! Walk away from the drinking, self medicating, and eat at least 2 meals a day. You are not going anywhere with a foggy mind and a sluggish body.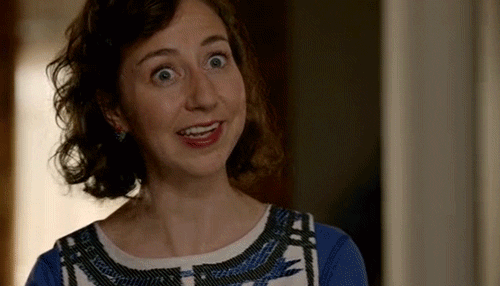 Find your Smile! Find something to smile about and identify one positive thing that happened each day. Write it down and read it aloud every night. It might be difficult in the beginning and some days might be harder than others, but do it! Do it because you deserve it!

Find some Mental Clarity! Try at least 5 minutes every night but 20 minutes would be great. I am going to try meditation and reading. My goal is to meditate every morning and to read 1 chapter (give or take) every night.
Count your Steps! True enjoyment comes from activity of the mind and exercise of the body. Let's face it, the two are intertwined. You can walk 20 minutes, a mile every day. Or maybe try to walk as many, if not more steps as you did the day before. Just get up and move a little.
Know your Self Worth! I am giving myself one month to figure this shit out. I am going to be looking into Skills/personality tests, making pros/cons list for staying in my job or going, and so on. I am going to figure out either what a former teacher can do after teaching or how to get back to being happy as a teacher.
This may not look like it, but there is a lot here and the next 30 days will be difficult. But I am up for the challenge, you all know I need a change. Comment below if you want to join me on this journey or with any thoughts. And Until Next Time, Happy Reading 🙂