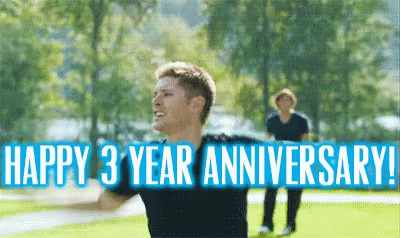 I couldn't decide which one I liked better 🙂
It's hard to believe it's been three years. I can remember the day I decided to start blogging – I was a stay at home Mom and I was losing it!! I'm sorry, but anyone who thinks being a stay at home mom is easy has lost their marbles. It's one of the most challenging jobs I have had and yet I really miss it.
Fast forward three years, lots of posts, and here we are today. And really, I am still here today because of you! So Thank You!!
Thank you for hanging with me!! Until Next Time, Happy Reading 🙂