I love a beautiful cover. I swear, they get me every time! If there is one thing I have learned as an avid reader is that you never, NEVER, cut corners when it comes to the cover. Spend the extra money and not only will it look fabulous, but it will also draw in more readers. At least this reader 🙂
---
Published: September 25, 2018
Pages: 400
Stars: 1 our of 5
Synopsis:
Every year, each village is required to send a young woman to the Empire's capital–her fate to be burned alive for the entertainment of the masses. For the last five years, one small village's tithe has been the same woman. Gilene's sacrifice protects all the other young women of her village, and her secret to staying alive lies with the magic only she possesses.
But this year is different.
Azarion, the Empire's most famous gladiator, has somehow seen through her illusion–and is set on blackmailing Gilene into using her abilities to help him escape his life of slavery. And unknown to Gilene, he also wants to reclaim the birthright of his clan.
To protect her family and village, she will risk everything to return to the Empire–and burn once more.
---
Review:
Ok, I know what you're going to say, my rating is not the norm. Actually, I'm about as far away from the norm as I can get. Maybe this book hit me at an off time, I don't know. There were some really great scenes and the emotions in the beginning were raw and absolutely perfect. And then the middle of the book came and everything dragged. I found myself skipping paragraphs and decided to put the book down after I skipped an entire scene.
Gilene's character was strong, determined, and had some pretty cool moments. But In the end, I was never able to buy into her character. She had these convictions for why she must sacrifice herself but none of them held any weight to the reasons why she should save herself. But what about her family? The family who watched her get kidnapped and did nothing to help her or go after her. Even when she is presented with the plan to go after the root cause of all of their problems, she says she can't.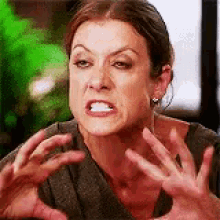 Azarion's character was enjoyable but I felt like there was an invisible switch that came on – every word and action coming for Azarion in regards to Gilene was strictly business. There wasn't any flirting and it was clear Azarion was not interested. And then all of a sudden, light switch, he became more than interested. The flow and timing in this book was just all around off. The chemistry between Azarion and Gilene was murky and forced.
There is one scene in particular that seems very familiar to me and reminded me of another book. Overall, I was disappointed in the book. There was either a lot of plot holes or there were a lot of extra scenes that added nothing to the book except filled a void.
Maybe another day, another time, I will try this book again.
Let me know your thoughts in the comment section. Otherwise – Until next time, Happy Reading 🙂