If chaos was an entity, what would it be like to stumble upon them? Would you run screaming for the hills because I'm guessing I would. Hey, no judgement! That is not something I want to ever meet. Patricia Briggs never disappoints.
---
Published: March 17, 2020
Pages: 352
Stars: 5 out of 5
Mercy Thompson, car mechanic and shapeshifter, faces a threat unlike any other in this thrilling entry in the #1 New York Times bestselling series.
I am Mercedes Athena Thompson Hauptman.
My only "superpowers" are that I turn into a thirty-five pound coyote and fix Volkswagens. But I have friends in odd places and a pack of werewolves at my back. It looks like I'm going to need them.
Centuries ago, the fae dwelt in Underhill–until she locked her doors against them. They left behind their great castles and troves of magical artifacts. They abandoned their prisoners and their pets. Without the fae to mind them, those creatures who remained behind roamed freely through Underhill wreaking havoc. Only the deadliest survived.
Now one of those prisoners has escaped. It can look like anyone, any creature it chooses. But if it bites you, it controls you. It lives for chaos and destruction. It can make you do anything–even kill the person you love the most. Now it is here, in the Tri-Cities. In my territory.
It won't, can't, remain.
Not if I have anything to say about it.
Review:
I love Zee and Tad. They are the definition of true friends. They don't judge Mercy on what she wears, how she looks, nothing superficial. They love her for her heart and character. The friendly banter between the three of them is amazing to read and so fun. But we can't all be like Zee and Tad. And Christy is as far from them as one could get.
Christy, Christy, Christy. Oh how I hate her so much. Every time Mercy and Adam seem to struggle, it is no surprise Christy is somehow involved. It's irritating how some of the Pact still support Christy over Mercy. It honestly boggles the mind. Christy attacks Mercy any chance she gets and she hurts Adam and Jessie all the time. It's abuse!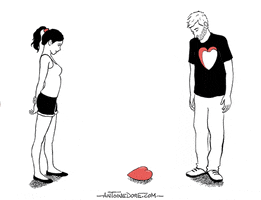 How can someone who made Adam hate himself be held higher than the woman who loves and supports him unconditionally?? Even after everything Adam and Mercy have been through, Adam still won't go to her first but instead believes gossip and second – no fourth – hand information. But don't worry, Christy isn't actually in this story. Although the damage she caused Adam, all the emotional abuse she did to him, yeah that's in this story. It's awful how the people we love, how they see us turn into how we see ourselves. We all knew how Christy saw Adam, how afraid she was and how he scared her.. I won't say anymore beyond there are lasting effects when people close to you continually push you down and manipulate you through hurtful words. Words have such power, choose wisely the ones you use.
If you were like me and thought everything with the Hardesty witches and Elizaveta was resolved, well relatively resolved, you would be wrong. Let's say it looks like there are some lingering… situations that still need to be addressed. And if you haven't connected the dots already, this is underlining currant that's raking havoc to Adam and Mercy's relationship.
Since we are on the subject of Adam, how he treated Mercy was hurtful and absolutely awful! The further you get in the book you realize he was being his overprotective alpha self – which by the way still isn't okay. Throughout the book I went from being irate at Adam, to wanting to be mad but couldn't, and back to being mad. I guess knowing what is happening to Adam, I can understand part of why he is shutting Mercy out but it still doesn't make sense to me. By Adam shutting Mercy out, he is preventing her from helping him and also helping the pack when they are in trouble. Let's not forget the tremendous amount of rejection Mercy constantly feels all thanks to Adam avoiding her and closing her out. Yes, Adam is hurting and not thinking clearly. Does making Mercy hurt help? No, you ignoramus! It's shocking how difficult things get between Adam and Mercy. At one point I thought thing between them couldn't get any worse, and then they did. Like Mercy says, I shouldn't test the fates like that 🙂
I won't lie when I say I was both glad and curious to find Wulfe was once again going to be a forefront character in this book. Wulfe can be a scary, borderline sociopath and we also know he is a vampire, wizard, and witch..
Not mere luck. I am stalking Mercy. Of course I was around, because that's what stalkers do, or so I've read. It's my new hobby. – Wulfe
Reading this I couldn't help but giggle. Finally, maybe I will get to see what Wulfe is all about and his interests in Mercy. But in the end, I didn't get my answers and he only became a lot scarier.
I have always liked Ben's character. His British accent and his constant expressive language, what's not to love. Sure he is brass at times but has a huge heart and cares deeply. I find it interesting that when tragedy strikes Ben, I find myself completely wrapped up in the story and hoping Briggs doesn't kill him off. But when the same tragedy strikes Stefan, I am more indifferent. It's not that I don't like Stefan's character. Maybe it's more that his character doesn't create that emotional pull from me.
Final thoughts – This is the kind of book that gives you goosebumps after reading the last sentence. Closing this book, I am reminded yet again of the immaculate work Patricia Briggs does. She is such a gifted writer. There are those writers who push out 4 books a year and they all follow the same predictable script. Briggs thankfully is not one of those writers. Smoke Bitten is far from predictable and the plot is complex. There was so much going on and it all worked beautifully together. I don't know many authors who can write like this. I love the world building and the depth of all of the characters. There is so much emotion pulled into this book. Typically books this far in a series lose their connection with the audience. That connection that first drew the reader the series tends to grow flat when you get to book 12 in the series. This is not one of those series. I absolutely love it just as much, maybe more as I did when first starting off with the series.
Let me know your thoughts in the comment section. Otherwise – Until next time, Happy Reading 🙂