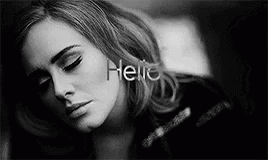 Hello fellow bloggers, book critiques, and lovers of all that is books. Gosh, it feels like it's been a long time. I am sure you think I have forgotten about you but I haven't.
I have been so passive with this blog. Not because I wanted to or because I lost interest. No, I just couldn't juggle everything while my brain healed. I couldn't be the mother my children needed, the wife my husband deserves, the teacher I know I once was… all the while reading and blogging like I would like. At first, I thought of myself as a failure. But I know that's not the case because I am still here today and that means something.
2 years after the car accident, I find myself adjusting to my new self and wrapping up all the therapy. Yes, 2 years of therapy is a lot and I am ready to be done. Although being done also means accepting things for how they are. Am I the same after the car accident, NOPE. Will I ever get back to who I was, I'm not really sure.
But I can't stand in the mirror and wish for something that might never come. I need to start living my life again and move past this accident.
While I am figuring out my new 'normal' and trying to see what that means for me, I am learning that the things I used to love doing, I no longer care much about. It's a weird feeling really. Some days I don't recognize myself and I wonder if my husband still sees the same woman he married. Luckily, my love for reading and desire to blog has not changed.
So Now What…
I have lost a lot of followers. I know and I am sorry. I hope you haven't completely given up on me and are willing to give me another chance. I have not been here and I want to change that. So if you'll have me, I am here! Drop me a line, a book recommendation, anything. I am here and I have decided I am not going anywhere!
Let's rediscover the magic in books and share in our passion to read
Until next time, Happy Reading 🙂