Whenever I see a book by Jessica Lemmon, I'm not  really sure what kind of book I am going to get. For me, her books are always hit or miss. I have found a couple that I have really enjoyed, but this book was not really one of them. The lead heroine didn't sit well with me and parts of the book just didn't do it for me.
---
Author: Jessica Lemmon
Published: October 25, 2016
Pages: 384
Stars: 2.5 out of 5
Where to Buy:
Amazon
Barnes&Noble
Other Books in this Series:
The Billionaire Bachelor
Synopsis:
It's Tag Crane's job to be the life of the party. Traveling from one exotic locale to another is just part of running the luxurious Crane Hotel empire. But even paradise isn't perfect. Devising a new business strategy is keeping Tag up at night-and so is the Great Dane barking at all hours in the apartment below his. To muzzle the problem, Tag charges downstairs . . . right into the most beautiful, blond distraction he's ever seen.
Dog-sitting by day, bartending by night. It's not exactly the life Rachel Foster dreamed of. But when Tag Crane rushes in, all mountain-man shoulders and obscenely sexy smile, needing her help for the Crane Hotels, it's a fantasy come true. What's the harm in a fun no-strings fling? Only a fool would give her heart to a billionaire player like Tag-until suddenly the one man who can't be caught is the one flirting with forever . . .
Review:
Rachel has gone from successful career woman to bartender all because she put her trust in the wrong person. Her boyfriend of two years steals her promotion right from under her by taking credit for something she worked her butt off for. Now she finds herself lost and house sitting for one of her regulars to earn extra cash by watching his dog. Not exactly where she saw her life heading. Rachel is worried she has lost her independence and the fearless person she used to be. One thing I never understood was why she was so worried to tell her parents about what happened with her ex. Instead of coming clean about the entire mess, she lies and dodges them as though she is a teenager instead of a young adult. Her insecurities made it difficult to love her character and I wish she didn't come off as so damaged.  
Tag is not at all what you would expect from a successful businessman. For one, he has hair down to his elbow and looks more like a lumberjack, maybe Thor, than someone found in a busy city. But beyond his looks and his unconventional style, Tag is in charge of guest and restaurant services. He runs this side of the business not through spreadsheets and numbers but by following his gut and reading the people around him. 
The moment Tag and Rachel meet, sparks fly. Too bad Rachel fights her attraction to Tag with everything she has. Knowing this, Tad accepts the challenge and tries to get her to give in to her desires. But he doesn't exactly chase after her. He invites her to dinner/drinks and of course Rachel turns them down. But like I said, he doesn't chase after her in the traditional sense and try to change her mind. Not at all what I was expecting. Tag and Rachel's interactions are flirty, fun, and exciting. 
One of the downfalls to this book was the slow pace. The flirtation, buildup, and collision of Rachel and Tag was so much fun to read. But in-between all this, everything dragged!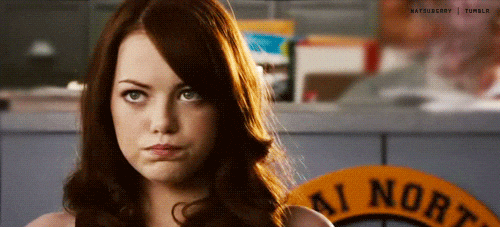 Not even half way through the book and I am bored to death reading the same thing-  how much of a jerk Rachel's ex was and how much he hurt her. I'm pretty sure I grasped that concept the first handful times the author brought it up. The other thing that irritated me was how much the characters were in their own heads. For some reason this didn't work well in this book and I felt like I was constantly struggling to connect with the book. This not only ruined the books flow but again made the book drag some. 
I had high expectations for this book but ultimately I was disappointed with the outcome. I think I would have liked it better if Rachel was a stronger character. Oh well..